SARAH'S MOM'S WOOL DRYER BALLS
Handmade in Momence, IL with 100% wool and no chemicals. Dryer balls eliminate the need for dryer sheets. Speed drying time, reduce wrinkles, and last for years! Add 10-15 drops of essential oils to the balls for scent.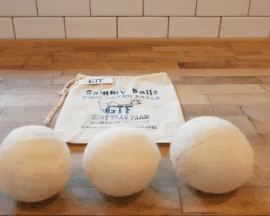 Can't wait for shipping? CLICK HERE for Pick-Up & Local Delivery.